Jorge Moreira (Poeira)
Jorge Moreira bought a small vineyard in 2001 that no one else was interested in. Against the grain, he made his Poeira there. We are fans from the very beginning.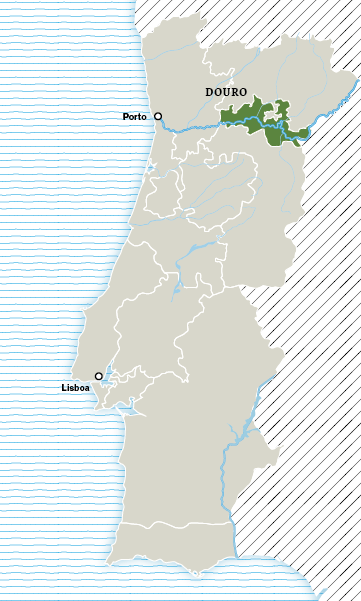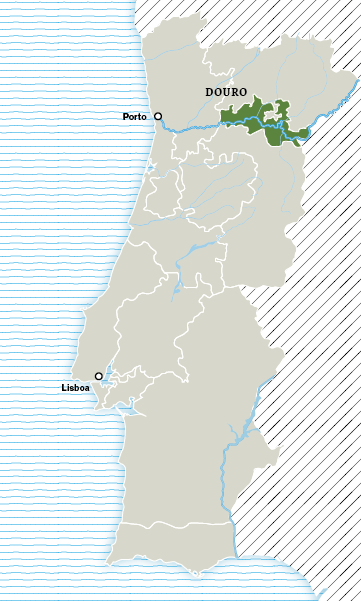 Top terroir
Although the vineyard in question was planted with very old vines and was located in one of the Douro's most renowned sub-regions, the Pinhão valley, which includes important vineyards of Taylor's Porto (Terra Feita) Niepoort and Quinta de Noval, there was no interest in this vineyard
This because the plot Jorge chose was north-facing and thus was in the shade for much of the day. Most winemakers at the time thought in the rhetoric of producing port and so sought concentration and power in very ripe, sun-drenched grapes. Their wines were like port, but without the extra alcohol.
Jorge thought differently. He was looking for more balance. He had no problem with power as long as it was accompanied by sufficient freshness. To achieve that, the grapes needed to ripen more slowly. By offering his grapes some shade at the hottest times of the day, he was able to keep enough acidity in the juice.
And so, year after year, Poeira charms through elegance, based on a good balance between sugars and acids. The mineral character comes to its full potential and gives a nice complexity to the wine.
Poeira (= dust) refers to the Douro's crumbling slate soil that creates an awful lot of dust in the dry summers. Thus, the name perfectly sums up what Jorge is all about: making his wine tell the story of where it was made, on the dusty slate soils of the Douro.
Po & co
In addition to Poeira, there is also 'Po de Poeira' (a bit of dust) and while the big wine's dust is addressed on the label with an image of its vacuum cleaner cable, for Po, a duster will suffice. Po is the estate's second wine for which the barrels with the more accessible wine are used.
In addition to red Poeira, there is also a white wine based on Alvarinho. That grape is not among the recognized varieties of the Douro but for Jorge it was the ideal base for the white wine he had in mind.
The result is akin to the red Poeira. This is white wine that stands out not primarily for its richness but for its freshness. At the same time, Alvarinho is a grape with great potential, so Poeira white is anything but a simple wine.
Jouw Dynamic Snippet wordt hier weergegeven ... Dit bericht wordt weergegeven omdat je niet zowel een filter als een sjabloon hebt opgegeven om te gebruiken.