Anselmo Mendes
We were there when Anselmo launched his first wines under his own name and we are still following him. Meanwhile, he grew to become 'mister Alvarinho'. No cellar is complete without a few bottles of his white wines.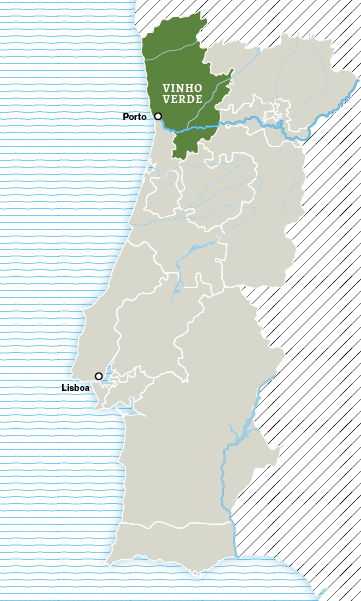 Anselmo first made his name as a consultant for numerous domains in Vinho Verde. In the early 2000s, he started bottling under his own name starting from his native region. Melgaço was traditionally recognised as one of the best places to produce Alvarinho, only not many quality domains were active anymore.
Anselmo played an important role in the region's revival and today is recognised as one of Portugal's great white winemakers. The Alvarinho grape got the main role, but Anselmo also revalued other local varieties such as Loureiro, Avesso and Vinhão.
His wines excel in freshness and minerality. The granite soils, proximity to the ocean and Portugal's northern location play a decisive role in this. Under the name Muros Antigos, he makes wines that are very seductive from their youth, and at the same time, with Muros de Melgaço and Parcela Unica, among others, he makes very structured, complex wines with great potential to age.




Jouw Dynamic Snippet wordt hier weergegeven ... Dit bericht wordt weergegeven omdat je niet zowel een filter als een sjabloon hebt opgegeven om te gebruiken.