Filipa Pato & William Wouters
The daughter of a renowned winemaker, Filipa Pato chose to assist her father, yet also start her own winery in addition. We were there even before the first wine was bottled and we are still following her.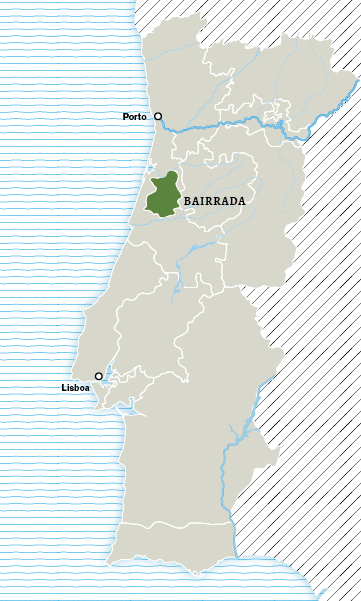 After her studies, Filipa started her journey outside Portugal, assisting successively at Château Cantenac Brown in Bordeaux, Finca Flichman in Argentina and Leeuwin Estate in Australia.
In 2001, she produced her first wines under her own label and we were there from the start.
The name she chose for her first wine ('Ensaios' means 'essay') immediately contained her plan to make it a study project. After all, Filipa was fascinated by the many small plots, each with their own characteristics so typical of the Bairrada region where she saw her father making wine all those years.
She did not buy her own vineyards , but went to speak to some owners of plots that interested her and managed to persuade them to stop selling the grapes to the cooperative. She guided them through the growing cycle as if they were her own vineyards and bought the grapes at harvest time.
She also built up her own cellar step by step and developed her own wine press. She experimented to her heart's content with new techniques of vinification.

She now has her own style and makes wines with an eye for the tradition of her native region, the Bairrada, but always with a very high drinkability factor. Since she is assisted by her husband William Wouters, former best sommelier in Belgium and for many years manager of wine restaurant Pazzo in Antwerp, their creations have only gained precision.



Jouw Dynamic Snippet wordt hier weergegeven ... Dit bericht wordt weergegeven omdat je niet zowel een filter als een sjabloon hebt opgegeven om te gebruiken.